Marco Käller focuses almost entirely on painting and shaping sculptures. He also put his interest at interior design.
Water, ships and where sailing brings him are the main sources of inspiration.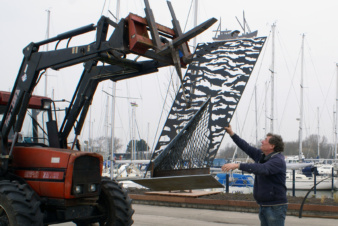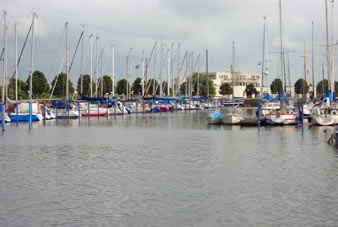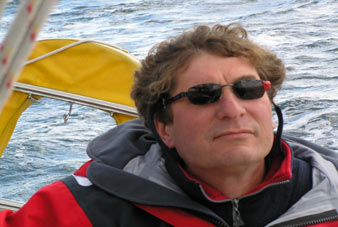 Designing and building his home annex Studio at the Maas-Waal Canal in Malden in 1996 became unconscious the start of his development as a painter and sculptor of nautical motifs. The location of the building plot asked for a relationship with the water and thus a modern house was born with many maritime elements. The Maas-Waal Canal with his ships formed a constantly changing panorama. This water view was the beginning of a search for what the artist in his youth fascinated and what had become an inspiration again: Boats.
From then Käller grew more and more in his subject but also in the sailing itself. He left the river and sailed to the lakes and sea. So he collects impressions, which find their way on canvas, in sculptures and designs. Eventually he opened in collaboration with his wife the studio and gallery in Marina Makkum.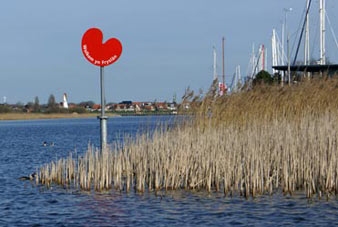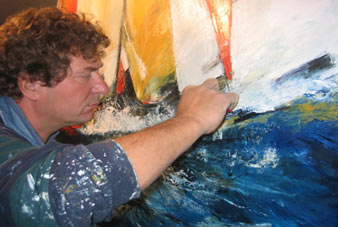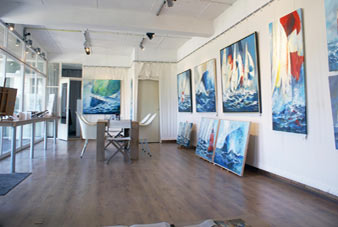 Marco Käller paints expressionist, often even poetic images of the play and battle with the elements wind and water on large, spacious, coarsely brushed canvases full of action. But also stilled water views and impressions of the shore with rusty yards, tired ships and weathered sluice gates.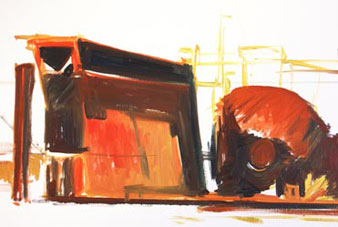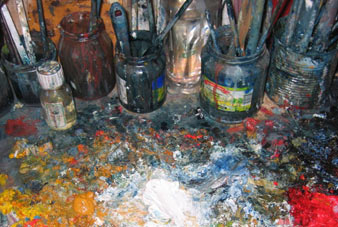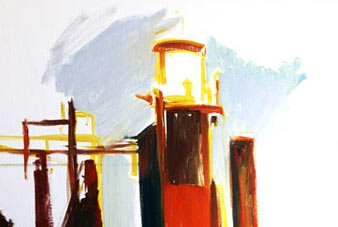 In great contrast creates Käller delicate, fragile sculptures of dream boats or ships that refer to a time that was or never will be. The forms of this sculptures find their origin in the early career of Käller as scenographer. He produced experimental theatre projects and designed in his studio the sets, costumes, masks and special effects. This can be recognised in the expressiveness that he gives the objects and in the craftsmanship with which this illusionary ships be realized.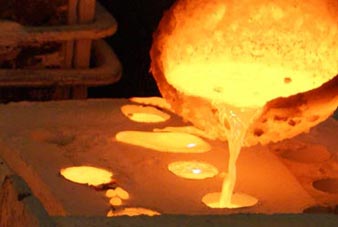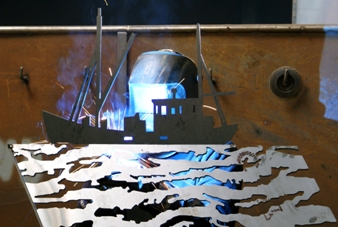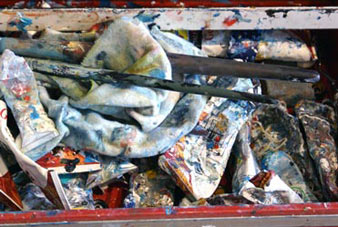 When viewing the work of Käller it is immediately clear that this is art made by someone moving through the experience of sailing. As a result, his work is highly interesting and very accessible to both the modern art enthusiast as for the sailing fanatic.
SINCE 1956
Born in Nijmegen, The Netherlands.

Attended the art school in 's-Hertogenbosch and graduated at Tehatex, Nijmegen.

Took classes at Anton van Geffen at the Theatre School Arnhem.

Scenographer from 1981 to 1992.

Also art teacher at the Heldring College in Zetten from 1981 to 1996.

Founded in that period with Käthi Habig a private experimental theatre house in a former Delft Blue Factory: Theater Spelbeeld in Nijmegen.

After this period in 1992 he continued as a visual artist and designer.

From 1995 to 2011 he lived and worked in his house and art studio in Malden.

Opened in 2007 Gallery Marco Käller in Marina Makkum near IJsselmeer and the sea.

Lives and works from 2011 in Makkum, FR